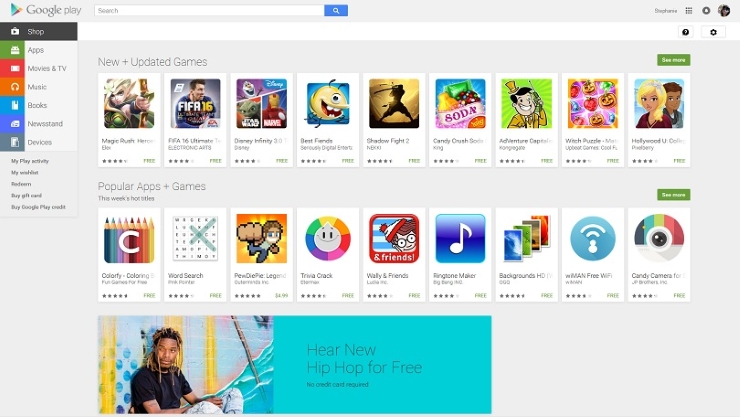 Potentially good news, Chromebook users: Access to more than a million apps could be coming your way.
---
As Android Police reports, a Reddit user with the handle "/u/TheWiseYoda" recently discovered evidence that Google Play could soon be headed to Chrome OS. Hidden away in Chrome OS v51, which is only available to developers at this point, is a setting that says "Enable Android Apps to run on your Chromebook."
"In and of itself, that's not really saying anything — Android apps have been on Chrome OS for a while," Android Police notes. Until now, however, "Android apps on Chrome OS have always felt like they didn't really belong on Chrome," but that could soon change with official support for Google Play.
The option mysteriously disappeared right away, so the user didn't have time to investigate any further. Others managed to enable the setting, however.
"They found that it brings up a window with 'Google Play store now on your Chromebook,'" Android Police says. "It also says users can choose from 'over a million apps to install and use on your Chromebook.' Like the earlier checkbox, this window automatically closes pretty quickly, but the information is there for all to see."
Android Police speculates that Google may formally announce this at its I/O conference, which takes place May 18-20. For now, we'll just have to wait and see.
The news follows reports late last year that Google was planning to fold Chrome OS into Android, a claim the Web giant denied. "While we've been working on ways to bring together the best of both operating systems, there's no plan to phase out Chrome OS," Hiroshi Lockheimer, SVP Android, Chrome OS, and Chromecast, wrote in a blog post at the time.