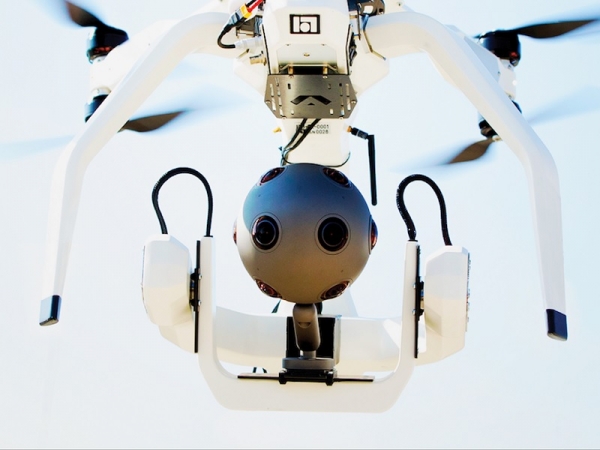 Disney is the latest company to jump on the virtual reality (VR) bandwagon. The iconic movie studio is teaming up with Nokia Technologies to create new VR experiences that will bring well-loved Disney movies to life. Under the multi-year contract, Nokia will be providing Disney with the necessary software, as well as equipment, to create special VR content.
"We aim to bring extraordinary experiences to audiences around the world, and specially-created VR content is one more way we can transport people even further into the worlds our filmmakers create," says Jamie Voris, Chief Technology Officer for The Walt Disney Studios.
Nokia is equally thrilled with the new partnership. Nokia has recently launched its high-end, professional VR camera in November 2015. The $60,000 OZO camera features real-time VR preview and multiple lenses that capture crisp, 360-degree videos from many angles. The camera's high price tag clearly indicates that Nokia is targeting professional filmmakers, entertainment studios, and commercial clients who are willing to invest on VR technology.
Following the sale of its mobile business to Microsoft in April 2014, Nokia developed the OZO camera which has been hailed as the world's first 3D 360-degree spatial camera with integrated 3D audio capture. In includes native support for real-time VR preview and full compatibility with existing editing tools and professional workflows. VR videos captured with the OZO support all current VR displays, including the Oculus Rift CV1, HTC Vive, GearVR, and Google Cardboard, among others. Automatic stitching of captured content allows the unit's multiple cameras to create seamless 3D 360-degree videos with reduced post-production time and cost.
"Virtual reality represents a new frontier in storytelling, and we're thrilled to be bringing this VR technology to the team at Disney," adds Ramzi Haidamus, President at Nokia Technologies. Disney and Nokia have used Ozo already in two projects including a round-table discussion with the creators of The Jungle Book, and a virtual trip to the red carpet for the film's Los Angeles premiere.
With Disney studios including fantastical and rich worlds from both Marvel and Lucasfilm, VR potentially provides fans with an exciting inside look at these beloved franchises. This shared vision between Disney and Nokia makes this partnership a match made in VR heaven.